Back
How Much Does It Cost To Move A House
Moving is no easy task, but how much does it cost to move a house?

So, you've finally found your dream home. You've agreed on your purchase price, had your offer accepted, and you'll be moving in imminently. But have you thought about the additional costs you might have to pay in the lead up to the day?
Unfortunately, buying and selling houses is a tricky business. Even if you've covered the estate agent fees, stamp duty, legal fees and building insurance, there will likely be more hidden costs than you think. And it makes sense - according to E.ON, Which? and Yopa, moving house is proven to be more stressful than divorce or having a child and almost as expensive.
So how much does it actually cost to practically move a house? According to online sources, the average cost of moving a house amounts to around £1,181. This can vary depending on the size of your property and the volume of your possessions.
It's a good idea to plan for these extra costs, so come moving day, you're not taken by surprise. Read on to learn about potential costs on or in the lead up to moving day.

You might need extra storage space

Sometimes, it's easier to separate your items to make a move more manageable. Or, particularly if you're moving to a new city, your dates might not quite match up, and you need somewhere to host your belongings temporarily. Storage units can be a great short term solution, but they do come at a cost.
Generally speaking, you could expect to pay upwards of £140. Prices vary depending on the size of the unit you need, so it's always good to shop around before making a choice.

Packing materials add up

When you finally arrive at your new abode, the last thing you want to deal with are damaged items. You'll need to invest in quality packing materials to keep them safe in transit. If you're moving valuable or bulky items, you might need some specialist packing materials to ensure they're secure.
Suitable boxes, packing paper, strong tape, bubble wrap, the list goes on. And it all adds up.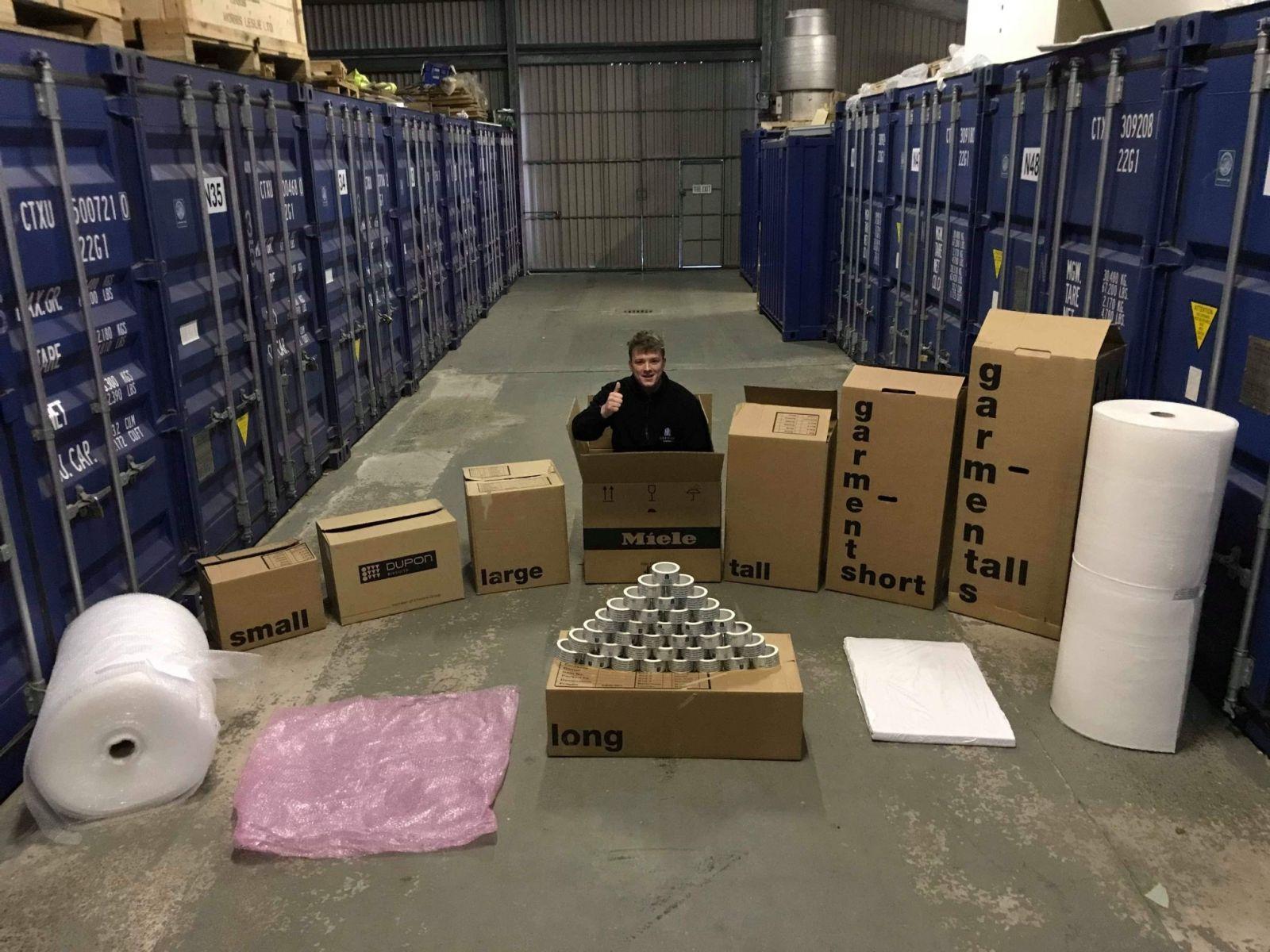 Redirecting your mail

It might not seem obvious, but redirecting your mail [1] comes at a cost. Prices can range from £33.99 for three months to £66.99 for a year. It's a good idea to have this set up quickly, so you don't miss any important letters.

Cleaning costs

Making sure your previous property is thoroughly cleaned is crucial, especially if you're renting. To ensure the safe return of your deposit, you might want to pay for the flat to have a professional deep clean. Always make sure you take pictures before you leave, so you have a record of what it looks like should the landlord raise any issues.

Making your house a home

If you're a first-time buyer, you'll need to furnish your house completely, and the sooner you arrange furniture delivery, the better. It's much easier to settle in if you've got comfortable places to sit and eat and some wardrobes or drawers so you can start the unpacking process. Even if you're moving into a furnished rental property, there will likely be small things you'll need to buy to make it yours.

Start-up fees for utilities

Depending on which providers you decide to go with, there may be fees for moving your utilities from one house to the next. Some providers will also charge if you terminate the contract early.
It's a good idea to research quotes and decide on a contract as far in advance of the move as possible, as your services won't be installed immediately.

And finally, choose your removal company wisely

The prices of house removal services will vary from moving company to moving company. You'll need to speak to each removal firm to confirm exactly what your requirements are. Some will determine moving costs based on the length of time, others might charge you based on the number and bulk of items, and some might charge you for distance travelled.
Suppose you require specialist service, like the removal of antiques or pianos. In that case, you may incur extra costs. Price will also depend on the level of service you need, whether it's a packing service, dismantling and reassembling or simply loading and unloading.
If you need to hire a professional removal company, you could save money by coming directly to Caledonia Removals. Whatever your needs, we will always provide you with exceptional service and a friendly customer experience.

Get in touch today for a free quote, and we can see how we can help you.